🏊
Ready to jump in the water and learn the basics of:
Front float (freestyle)
Back float (backstroke)
Treading
Breathing
Swimming 101

👉

Have you ever felt afraid of the water and wanted to gain confidence in deep-end water?


👉

Did you ever experience any traumatic experience in the past that prevented you from learning how to swim or facing your fears in the water?


👉

Would you like to learn how to jumpstart your swimming journey with a swim instructor?















✅
If YOU said YES to any of these questions, then these swim lessons are for you!
Come and join us this August for semi-private swim group lessons!
We are only able to work with 5 women maximum at a time for safety concerns and to ensure the student is receiving full attention as well.

What is included in the semi-private swim lessons:
Access to Coach Ola and FB community: Purposeful Fitness with Coach Ola
Support from other students
Dryland workout sample plan to follow during August to keep up with your fitness journey
swim lessons in-person
Homework to work on if you are able to attend other classes or on your own if you can not make it to other classes
The dates and times for the classes are below:
Tues, Aug 2nd, 1-2 p.m.
Thurs, Aug 4th, 3-4 p.m.
Tues, Aug 9th, 1-2 p.m.
Thurs, Aug 11th, 3-4 p.m.
Tues, Aug 16th, 1-2 p.m.
Thurs, Aug 18th, 3-4 p.m.
Tues, Aug 23rd, 3-4 p.m
Thurs, Aug 25th, 3-4 p.m.
Tues, Aug 30th, 3-4 p.m.
Thurs, Sept 1st, 3-4
Location:
Gainesville, VA!
The exact location is found inside the curriculum and inside the sales page after you submit payment.


Why learning how to swim is important for your health spiritually, physically, and mentally!
It is never ever late to learn how to swim and be in the water! Swimming is a life-long journey, and you can do it!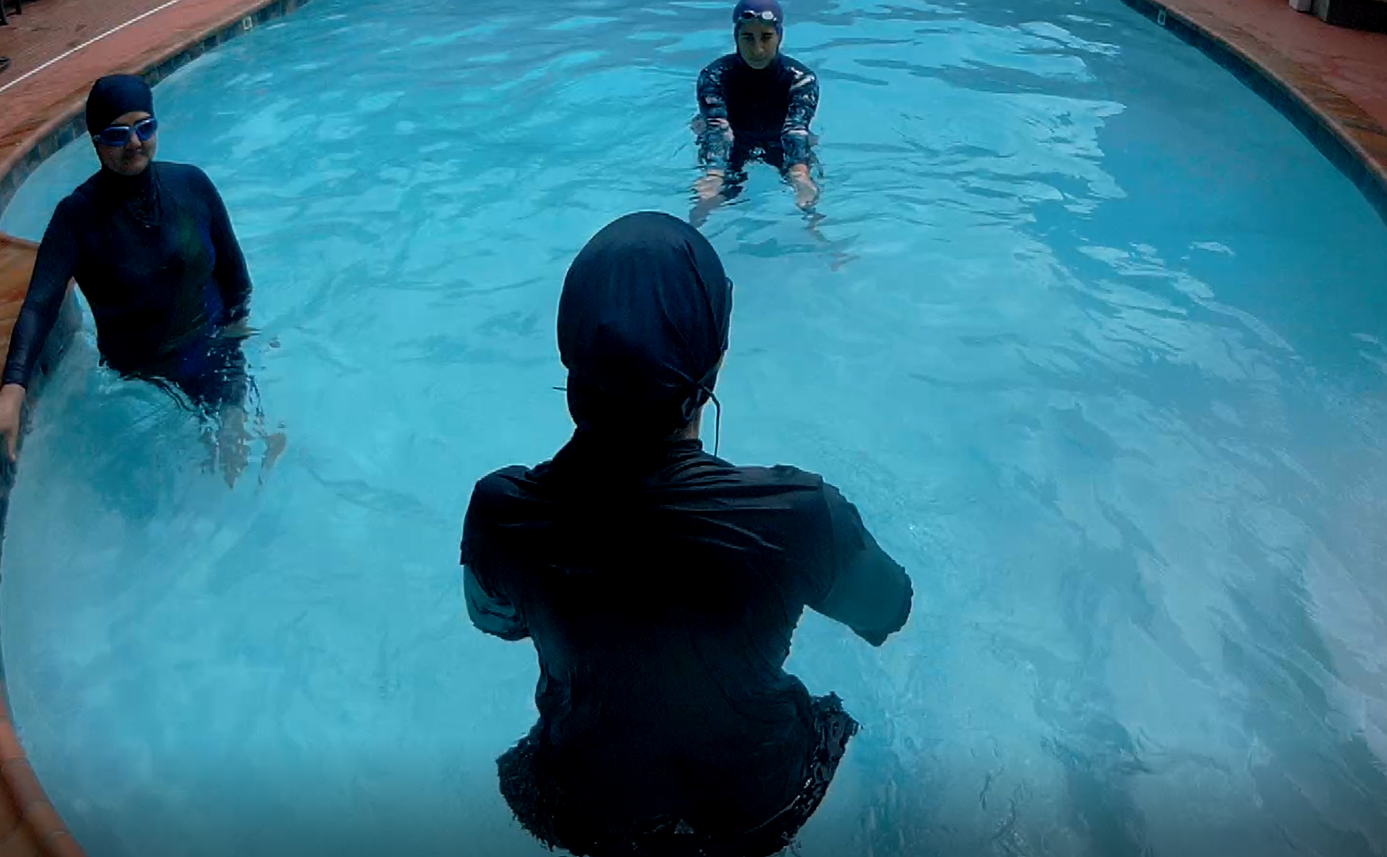 Group swim lesson from summer 2021:
This was our 4th lesson where I tested each student's confidence in the water on their own to do unsupported float.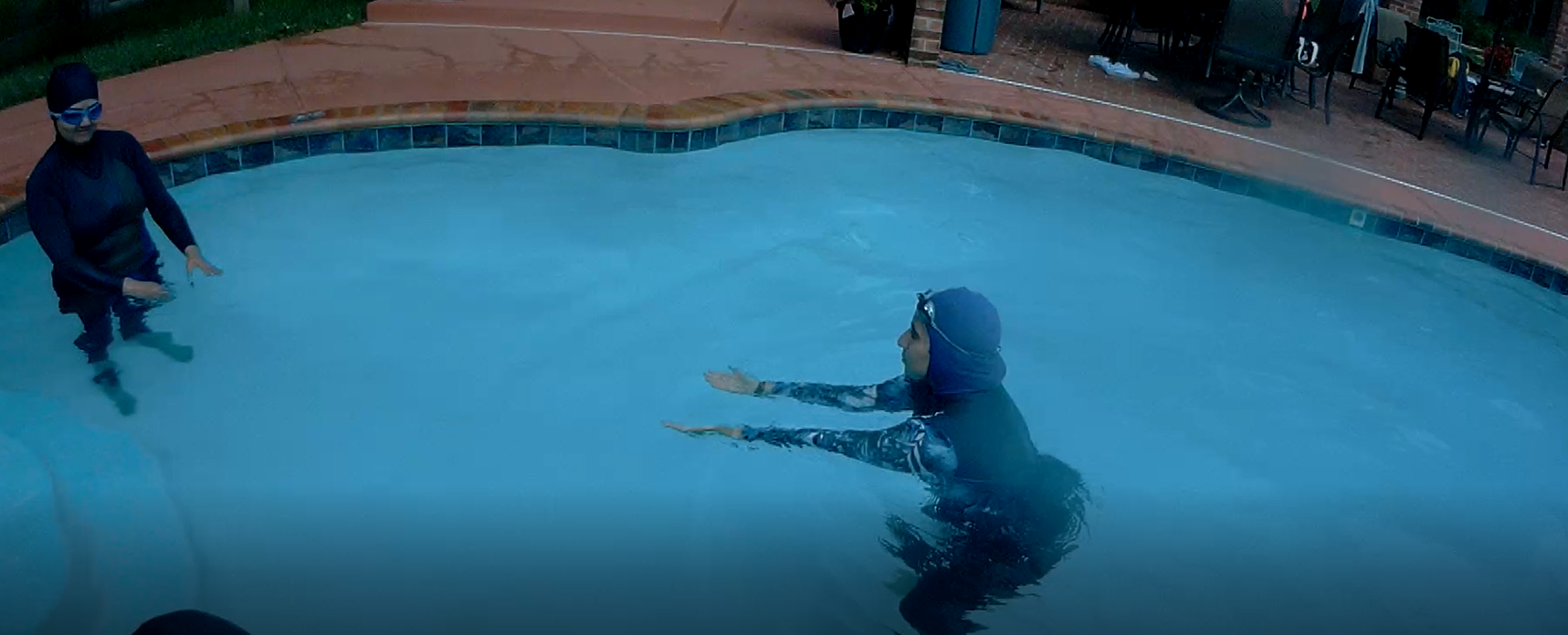 Group swim lesson from summer 2021:
In this picture, I have my arms extended forward to provide support to the student to come forward on her own. Each student has a turn to try and see other sisters go before them.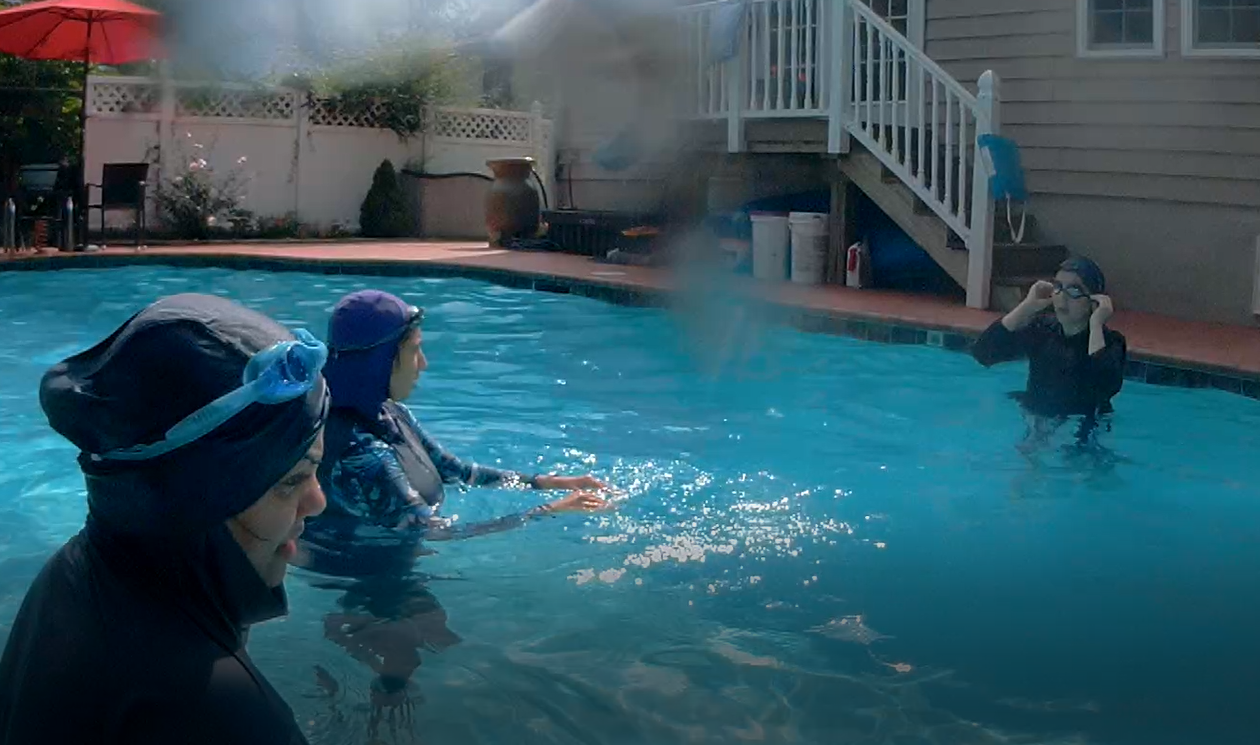 Group swim lesson from 2021:
In four lessons/classes, students have been able to learn how to do the basics of swimming and master the basic skillsets of swimming.

FAQ:
Whose pool is this?
-This is a rented pool! It belongs to someone who I am renting through Swimply.com
How can I make sure this is a safe pool?
-Yes, safety is the number one concern which I also take very heavily. I have rented this pool in the past and the pictures you see on this page are all ladies who joined us at this pool 
Will I be able to shower after pool time?
-Unfortunately no. Since this is not my pool and because it's limited-time rent, showering will need to be done at home.
Below is the pool information:
Courses related to swimming:
If you would like to continue strengthening your knowledge and confidence in swimming, I would recommend the following courses below. Swim4Akhirah is a free course that is recommended to everyone. The introduction to swimming course is a great course to continue practicing on your own time with a virtual coach.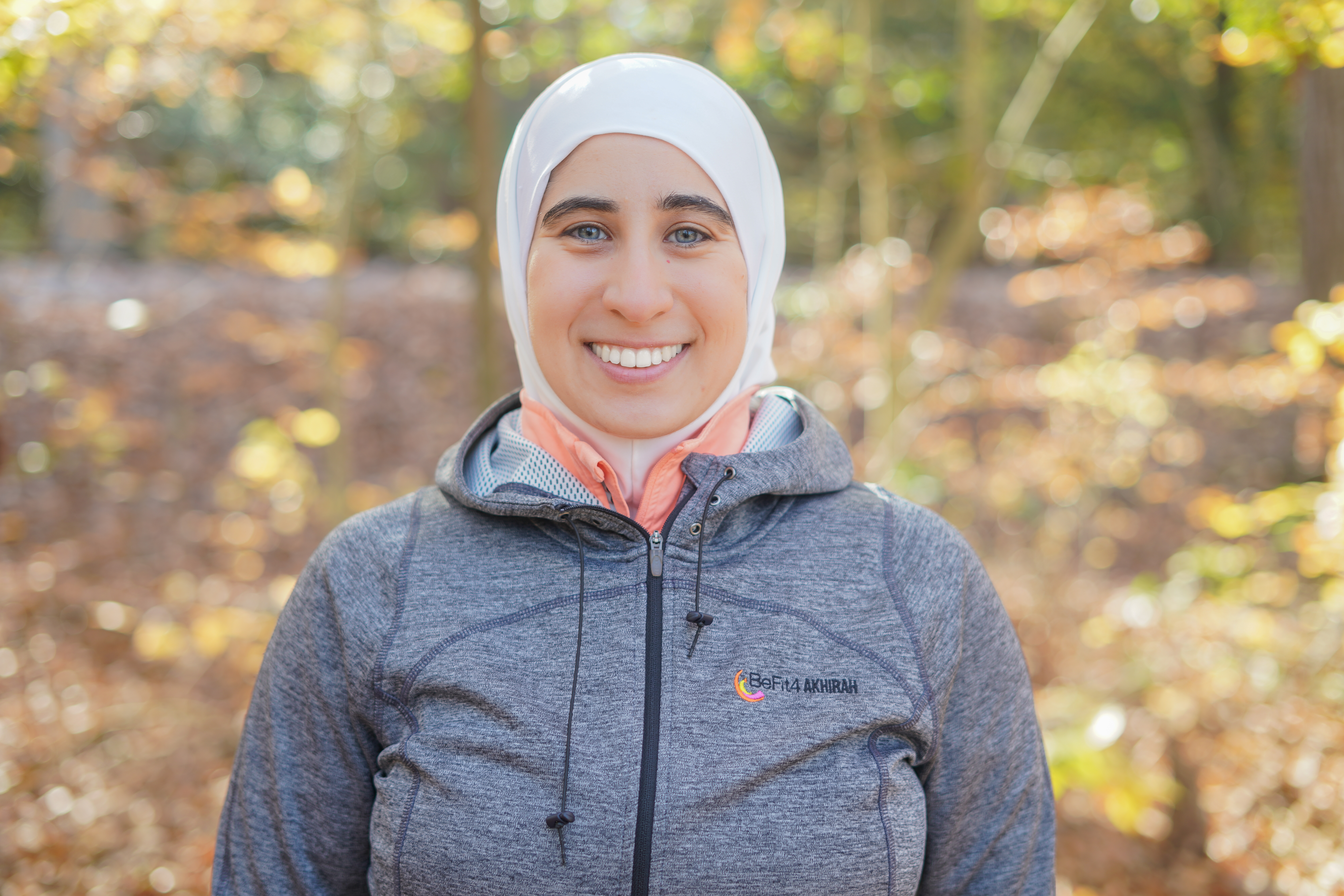 Ola is a certified personal trainer and is a swim instructor. She is currently teaching swimming at SwimBox and at GMU. She is passionate about swimming and is hoping this opportunity and opportunities she created in the past help Muslim women to come out to the pool and be able to enjoy swimming. She understands the risks and concerns of renting pools through Swimply as well as she understands. She has been teaching swimming since 2019 and has been a certified personal trainer since 2016. She is also a functional fitness specialist and she incorporates functional training within her swimming lessons and fitness training as well.

Check your inbox to confirm your subscription